Services
EVOP offers bracing and limb loss solutions that fit your needs. We ensure that your devices functions properly and is comfortable for you. Our braces and prosthetic limbs can be custom fitted based upon the physicians orders.
Available Devices
Orthotics
Back Braces
Scoliosis Night/Day Braces
Custom Diabetic Shoes
Upper Extremity Braces
Lower Extremity Braces
Ankle / Foot Orthotics
Adult & Children
Prosthetics
Temporary Limbs
Permanent Limbs
Above The Knee (ABK)
Below The Knee (BTW)
Above The Elbow (ATE)
Below The Elbow (BTE)
Adult & Children
Speciality Services
In addition to prosthetic and orthotic fittings, EVOP offers speciality services for:
Special Problem Children
(CP, MD, MS) infancy to adolescence
Spine
Sports Medicine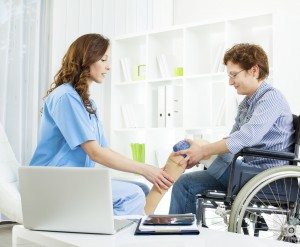 Schedule an Appointment Today
Contact EVOP through our web form or call 757-850-2835.
Providing quality orthotic and prosthetic care to Hampton Roads of VA and Outer Banks of North Carolina